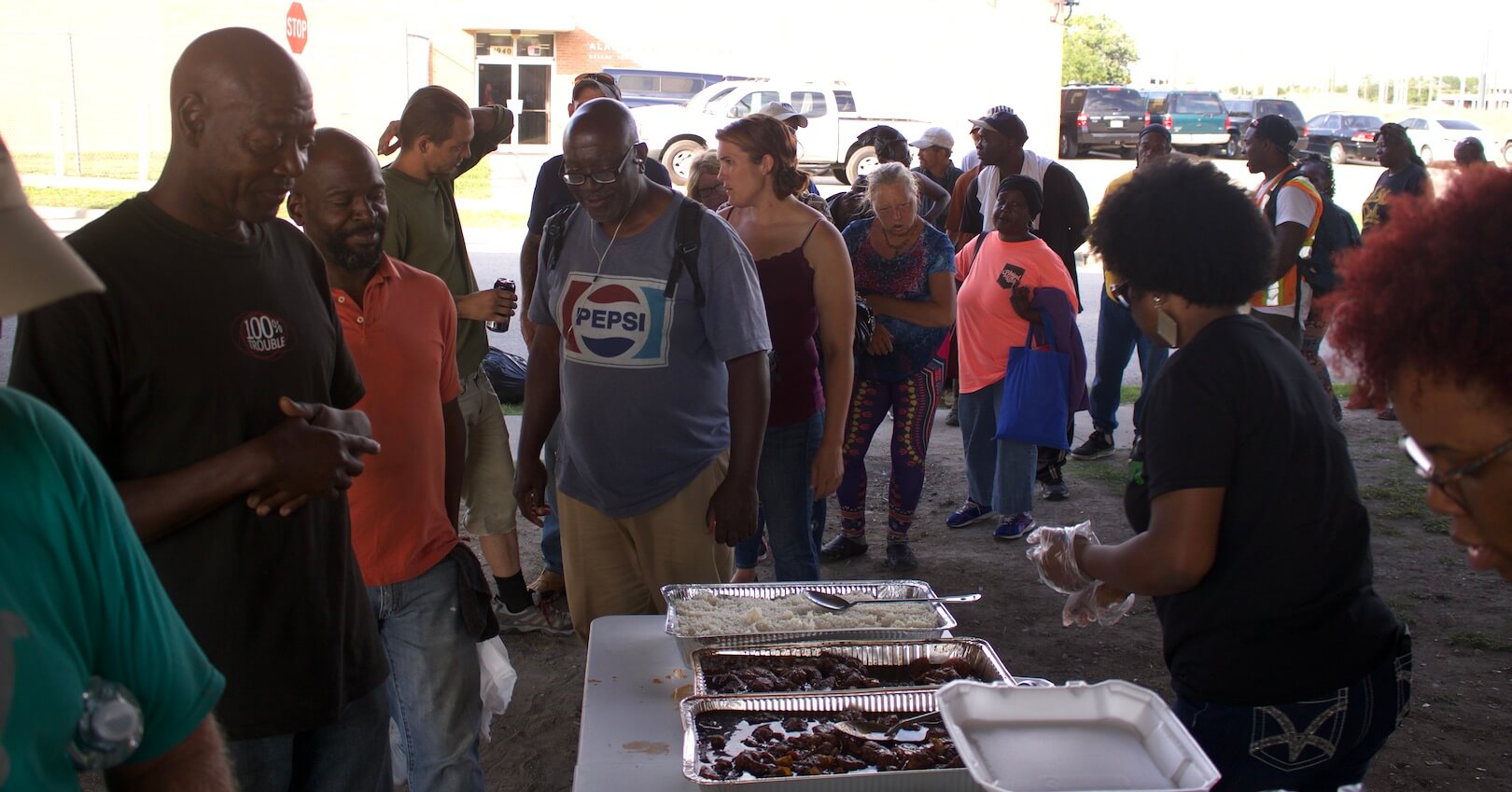 Taking His Kingdom to the least of them
New Song Church, a Korean American congregation in Carrollton, Texas, deserves lots of credit for their feed the homeless ministry in Dallas, TX.  They have been feeding Dallas' homeless population weekly for many years.  They inspired us to start a similar ministry.  We have learned a lot by observing them.  They feed the homeless on Sundays and now we do so on Mondays.
According to the Dallas Metro Homeless Alliance, approximately 3380 homeless people live in the city of Dallas.  They live in shelters, transitional houses and on the streets.  Some are veterans, youth and chronically homeless.  Their existence is a daily struggle as the city moves them from location to location.  They are a diverse group, but most are African American men.
Along with New Song Church and other churches and organizations we started our feed the homeless ministry to help feed Dallas' homeless population.  Every Monday at 5:00 pm we set out tables and feed these homeless people perhaps the only hot meal they will get that day.  We also share the Gospel with them as a condition of receiving the meal.  We feel obligated to tell them about Jesus since He alone can restore their lives and get them back on their feet.
We chose Monday because they said it was the day most other volunteers neglect.  Usually, we feed between 50 to 100 people.  We desire to feed more but cannot afford to until the Lord sends additional sponsors.  At the moment, our pastors use their personal money to buy all the food.  They feel it is an honor to do so.
Please get involved.  You can donate money, food or clothing.  What motivates us is the compassion of Christ and Matthew 25:31-40 where Jesus said we are helping Him when we help one of the least in society.  Jesus went further; He said those who help the least are sheep He would welcome into His Kingdom.  On the other hand, He would reject as goats the people who refuse to help the least and send them to hell.  We feel Jesus' words are powerful motivators for those with an ear to hear Him.
If you feel inclined to help, you can donate here.  Thank you for your help.