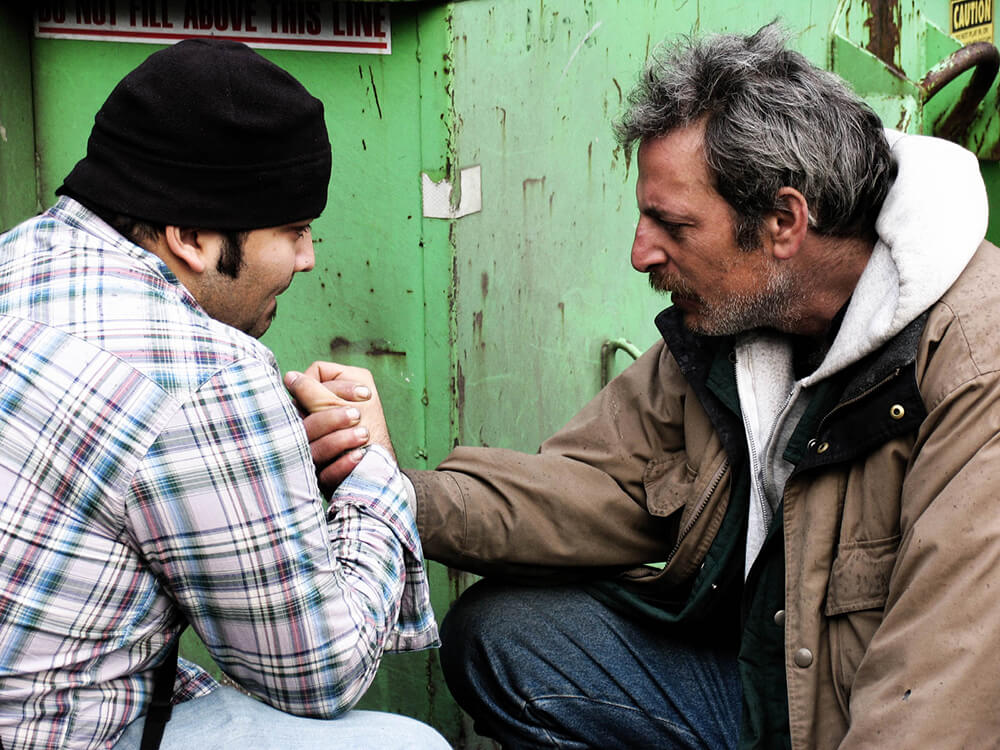 Ron Dotzler was a successful chemical engineer in the computer industry for eight years before leaving his career and life in the suburbs to move to the inner city of north Omaha, Nebraska. He and his African American wife have 14 children. Apparently, their favorite scripture verse is, "Be fruitful and multiply."
In 1989, the Dotzlers founded ABIDE, a non-profit inner-city mission. Ron is also an author, entrepreneur, and the founding pastor of BRIDGE Church.
Listen to the podcast: [smart_track_player url="http://traffic.libsyn.com/saltmakerschurch/Ron_Dotzler_Interview2.mp3″ ]
Ron's passion is seeing a beautiful church transforming a broken world. He wrote two excellent books to facilitate this transformation:
Out of the Seats Into The Streets and
Beautiful Church
Here's one of my favorite passages from the Out of the Seats Into The Streets book:
"Before life in the inner city came life in Velveetaville, the place where I was being processed by my culture. The more money I made, the more I spent improving my family's lifestyle. My net worth, according to suburbology, equaled the sum total of the things I attained and the accolades I achieved. A never-ending cycle of need and greed dominated my life. In five short years as a chemical engineer, I fattened my family's financial portfolio on my quest toward "success." Make more money. Buy more stuff. I bought into the culture's mantra and came out as processed as my next door neighbor. Make more money. Buy more stuff. Make more money. Buy more stuff."
Here's another great passage from the book about having a judgemental attitude toward inner city people:
"Life in the suburbs isolated me from the harsh reality of many in my city. When I read newspaper articles about murder and crime in north Omaha, I critically judged "those people" for their irresponsibility and blamed "them" for what they should or should not be doing. In my negative view, I thought "they" deserved the mess of problems they were experiencing. The inner city statistics were alarming. High crime, violence and murder seemed normal. Poor education, high unemployment, dilapidated houses and unkempt yards left little to be desired. Because of my cynicism, the distance between me and "them" left me unmoved and unaffected. Quite sadly, I felt no compassion or concern. I never gave time or money to help the inner city. I was clueless to the conditions impacting a large population of children, youth and families."
These passages from Ron's book should whet your appetite for this podcast. It was a great podcast.