Ever rode through the bad neighborhood and felt compassion?  Did it cause you to ask yourself, what can I do to help?  Do you wish to make a difference in the lives of others?  I have an idea.  Become a missionary to the inner-city.  You don't have to visit or live in another country to be a missionary.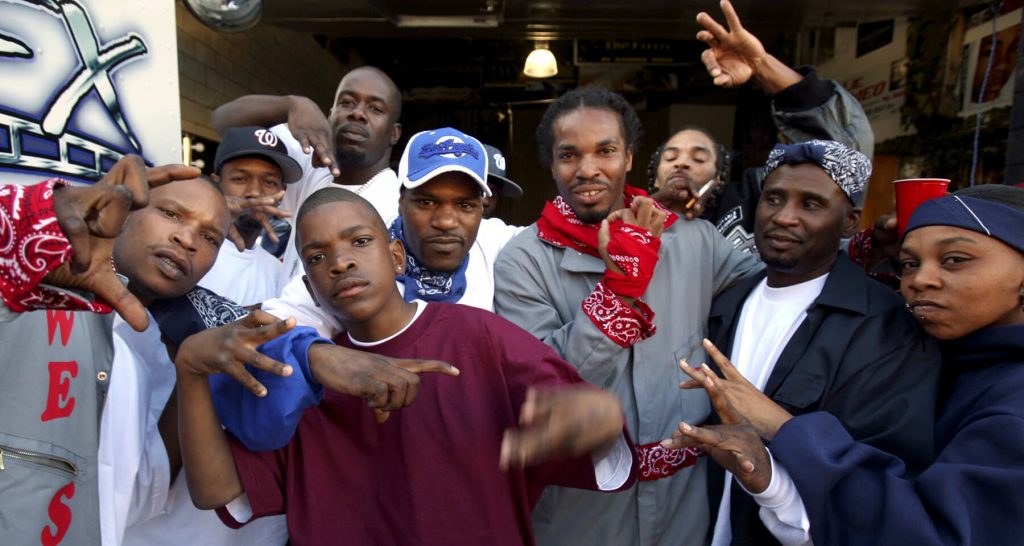 Sections of America are suffering tremendously.  They are the inner cities of America.  Inner city residents across America are dealing with record levels of poverty, crime, homelessness, failing schools, gangs, family disintegration and much more.  Inner city children are having children and killing each other.  Several generations of inner city residents are trapped in appalling conditions.  The South Dallas section of the city of Dallas is one of these inner-cities that's reeling with many sad conditions.
Why Do Inner Cities Matter?
As Christ followers, whatever matters to Christ should matter to us.  Whoever Jesus loves we should love, and there's no doubt that Jesus loves inner city residents.  If Jesus were performing His earthly ministry today, He would spend lots of time in inner cities.  Inner cites like South Dallas should matter to us merely because they matter to Jesus.
How Can We Reach South Dallas?
To reach and transform South Dallas we need prayerful, anointed and sold out missionaries who are dedicated to reaching South Dallas.  Mere Christians or Christianity will not reach and transform South Dallas.  The demonic strongholds in South Dallas are too powerful for lukewarm believers.  As John Wesley said, Give me one hundred men who fear nothing but sin and desire nothing but God, and I care not whether they be clergyman or laymen, they alone will shake the gates of Hell and set up the kingdom of Heaven upon the earth." 
Only believers like these described by Wesley can transform South Dallas.
Why Should You Become A Missionary to South Dallas?
If you are a believer like Wesley described, or desire to become one, here are five reasons you should become a South Dallas missionary.
1.  The harvest is plenteous
The harvest is plenteous in South Dallas also.  South Dallas residents desperately need Christ and His Kingdom.  Large numbers of them are ready to receive Christ but lack laborers who will disciple them.  Hence, many spiritual and mental bondages continue to enslave them.  Only an outpouring of the Holy Spirit and discipleship through dedicated missionaries can transform South Dallas.
2.  The laborers are few
Despite the great harvest that awaits in South Dallas, people willing to do the work of bringing in this harvest are scarce.  People are preoccupied with life including the Body of Christ.  They are consumed with their families, bills, careers and much more.
Notwithstanding the cares of this life, God is stirring up the hearts of a remnant of believers who are sold out and dedicated to reaching South Dallas.  Are you part of that remnant?  If so, I'm looking for you and others.
3.  It is pleasing to the Lord
The Bible says the angels in Heaven rejoice when a person commits his life to Christ.  You will do nothing, therefore, that pleases God more than going into the strongholds of the enemy and snatching souls.  Nothing.  He has withheld rapturing the church to allow more soul winning.  He knows many people will perish and the Apostle Peter told us God wants no one to perish.
4.  You will make a difference
What do Mark Zuckerberg, Bill Gates and Michael Dell all have in common?  They are tech-savvy billionaires.  However, they share something else much more important.  They made a huge difference in the world.  They affected and improved the lives of people the world over.  The world will never be the same.
You can affect the world too and have an impact even greater than they.  The difference you can make as a missionary to South Dallas can have an eternal impact.  Nothing you do in life will top that.
5.  God will reward you
God promises in Matthew 6:36 to take care of those who prioritize His Kingdom above all else.  Stated differently, He rewards those who diligently seek Him (Hebrews 11:6).  He promises to put your business at the top of His agenda if you put His business at the top of yours.  Even more important are the eternal rewards we will receive in heaven for loving and reaching the needy (Matthew 25:31-46).  Those rewards are much more important than anything we have here.
Conclusion
Don't sell yourself short.  You can make more of a difference in South Dallas than you think.  It is the Holy Spirit who works through us, and often despite us.  Jesus just needs willing and sold out vessels.  He loves using ordinary people like us to do extraordinary things. Then only He rightfully gets the glory, not us.
Last, if anything in this blog touched your heart, please use the form below to contact us about becoming a missionary to South Dallas.